It takes a village to raise a child

 Salima Luna Ghazal Raoui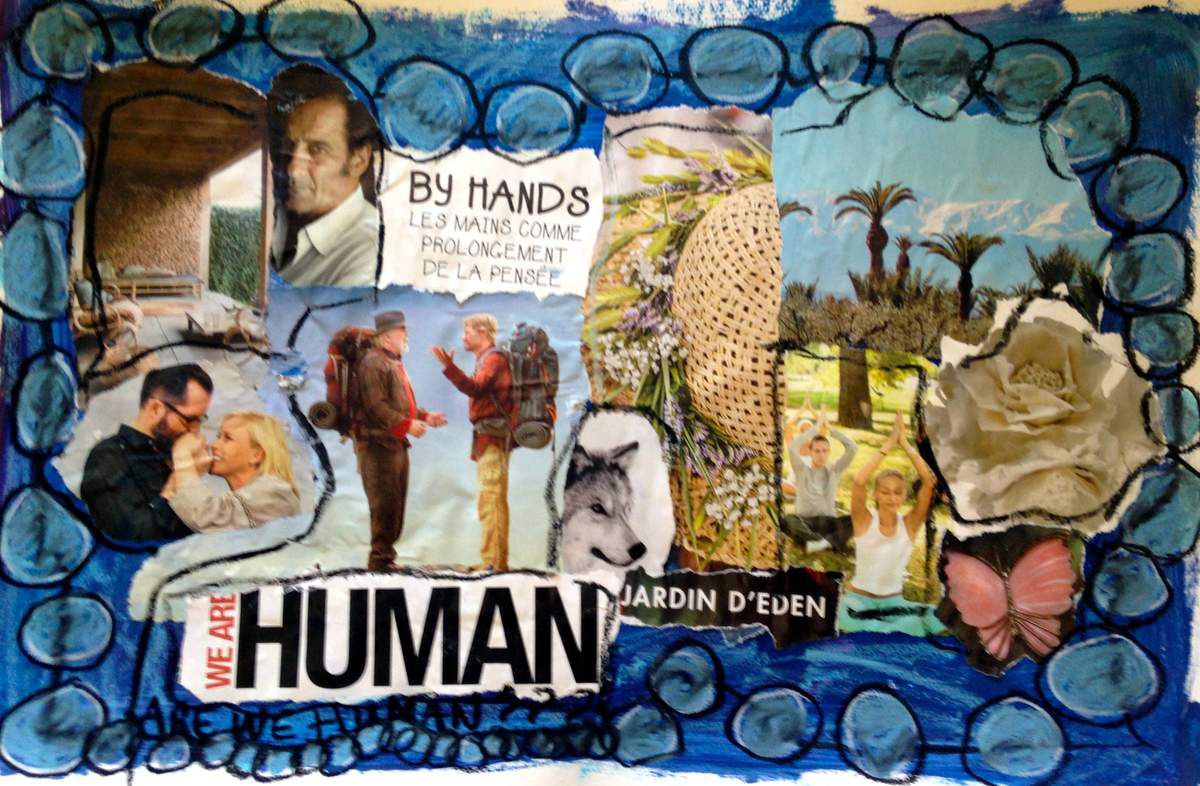 Dear Friends
This past year has been an incredible experience for me in exploring and sharing ABB outside my own comfort zone
I had to push and trust and keep faith that all will be fine as I took huge leaps of faith and left the financial "security" of my home, my practice, my residence , my clientele, my family, the weather :) and all my familiar territory , to discover new ones and put ABB to test within the world
I did it and I am still doing it with the help of Friends/Soulmates I will call Love, Harmony, Beauty Light-workers or Beacon of Light... For alone I can't achieve much, and the list is too long to thank them all personally in this letter. I trust that they will see and recognize themselves...
Taking ABB international has brought up fear, doubts, insecurity, and made me take many risks, but ultimately it confirmed me through the many feedbacks I am receiving, that it is the right thing to do
Fo nothing grow in stillness, and fear of the unknown is soon replaced by awe at all the miracles behind it ... the net appears only after we jump in...
ABB, 12 years old now is like a child who is actually becoming a pre-teen . I had to trust the process ( one my favorite invitation to all ABB participants and trainees), trust that as a pre-teen it will know how to find its right place in the world with the right guidance, protection and support. It will know its actual dimension and its limits, its territory and its boundaries, its impact and its hidden potential...
I had to trust that if it is to be an universal tool, which could be used by all , regardless of age, race, culture,langage (not yet regardless of financial means...but hoping to make that available through the William Livingstone Grant fund or Trust Fondation one day hopefully), it will have to be presented outside the safety of its home
William Livingston is one my Beacon of Light who shines in the stars now, but will never be separated from me nor ABB...Our bond is one of soul mates as he called us (William was 75 years when I met him). He played a huge role in keeping faith even in the darkest moment of my life, for he appeared in my life at a very crucial moment, 1999, and made miracles happen for me even after his passing...The grant will honor the spirit of generosity, unconditional love and empowerment he embodied so gracefully.
Sharing is generosity and your feedbacks are generous to me but mostly to those who have not yet discovered their creative and intuitive potential fully with ABB and can see the possibilities through your experience.
In order to get more people aware of the potential of using this tool, your feedbacks and testimonials are key! So when you volunteer them to me, what a great joy and hope you ignite in my heart !
Joy for how you feel and hope for the spirit of love and generosity which lives in the heart of us all...
So here I share today on the blog D...personal feedback she generously volunteered to me.
Just as it takes a village to raise a child, it takes a village to restaure faith and peace in one's heart...and it will take a Global village to raise ABB into the world, as a full grown up responsible adult it might become thanks to all of you who share the vision with me.
With much love and light
Salima
June 2014
"Dear Salima,
I had a profound experience during your ABB workshop on May 17 and I am really looking forward to another workshop sometime in June.
At first I was uncertain and afraid as I had just broken up a 3 year relationship and was feeling discarded, abandoned and very unsure of myself as a woman and as a human being. I was not in a beautiful/ loving place when I walked in to B.. house. In addition as you instructed us to draw the 3 things that we wanted to clear from our Spirit, Mind and Body I worried that drawing them would entrench them more into my pyche.
Also the idea of drawing or painting anything at all was a great challenge for me as I have never been an artist. I had a hard time fully getting into the visualizations but I tried my best to focus and "go with the flow". Each step in the process was a challenge for me as I am not very practiced in visualization, or mediation and definitely not drawing or painting. However, I did as you instructed trusting that somehow God would work through you and the process
I nervously approached the paints on the table, but once I started painting and then mixing colors I felt Joy! as I have not felt in a very long time. I was exuberant and Joyful like a child.
The next step, creating a collage was new too, but I did it and I absolutely love my collage! Interesting that in the first magazine, I found 90% of the images I used. I still gain hope and joy from my collage and it shows my hopes and dreams in such a beautiful, visual way."
D... comments and self analysis , later on another ABB session collage:
The old wall is there (on the left) but the feeling I got afterwards was that I have already climbed the wall. There are 2 images of the baby crying surround by toys (given material things but not loved), you can see the feet of her mother walking away (in the original magazine image the mother is walking away to go to work). The typewriter is her mother's typewriter (her mom's a writer). Later in the collage you see the baby happily sitting high on her father's shoulders and her mother adoring her (both parents adore her). Next to that is an image of the daughter having fun throwing water on the mother at the beach. The daughter gets to throw water at the mother (cleanse her?) and also they are both laughing together. (the mother is not angry). Words on the collage: "Bliss" "You are worth it" "Open your mind", "transformation". The lemon cookies (lemon bars) from the hypno-resonance session 6/12/14 are there. Also the adult D... is wearing a white dress (creativity and freedom) with a flower in her favorite color and there is the same flower/color (peony) nearby. Contrast that adult D... in a good dancing dress to the D... in the black dress in the first collage……The red lanterns (2). On the left, the lantern is small (her knowledge is small), now her knowledge is increasing. Lot's of strawberries, berries……"
D. USA, June 2014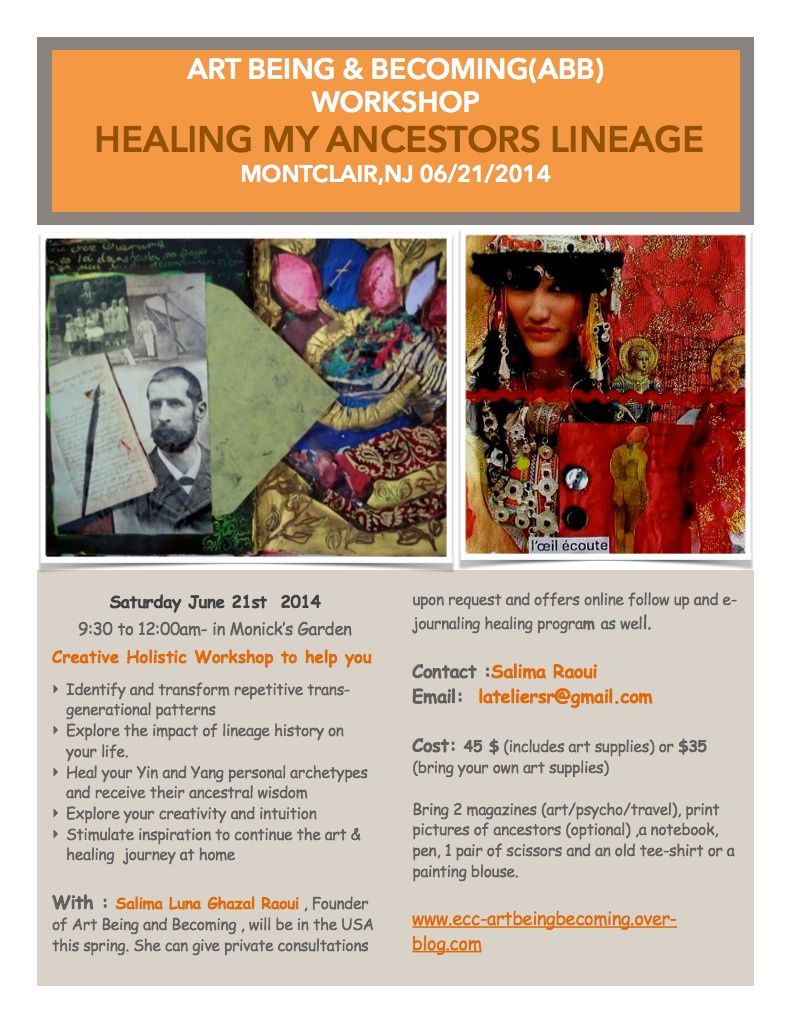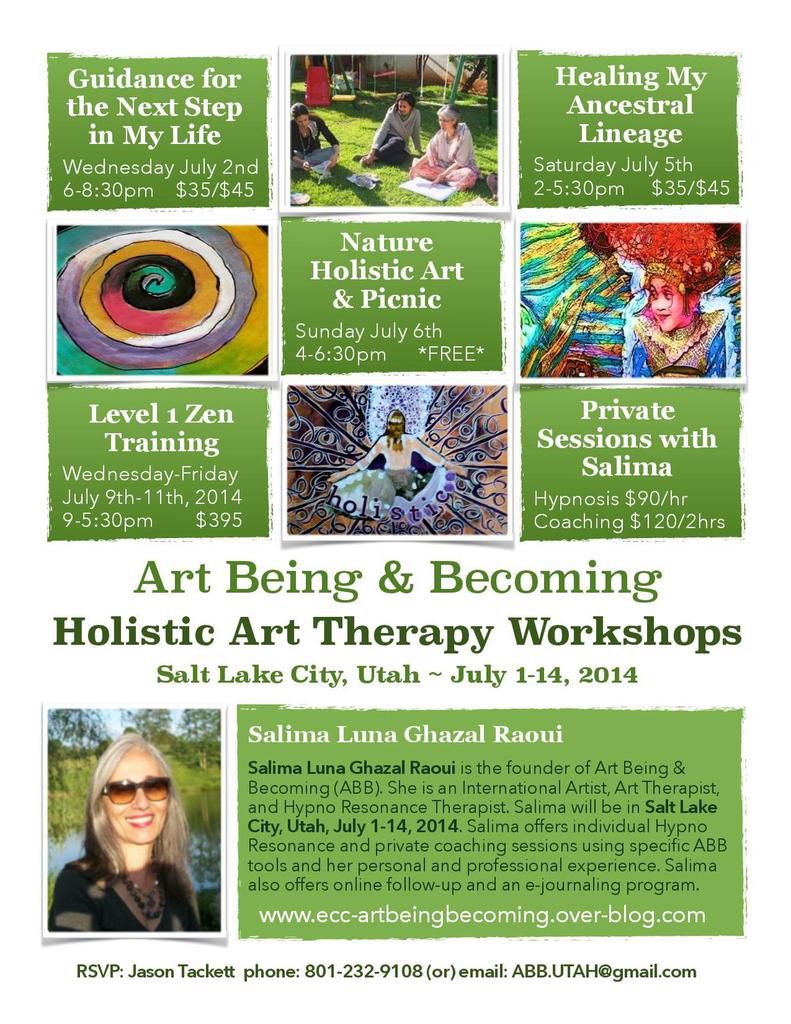 Pour être informé des derniers articles, inscrivez vous :